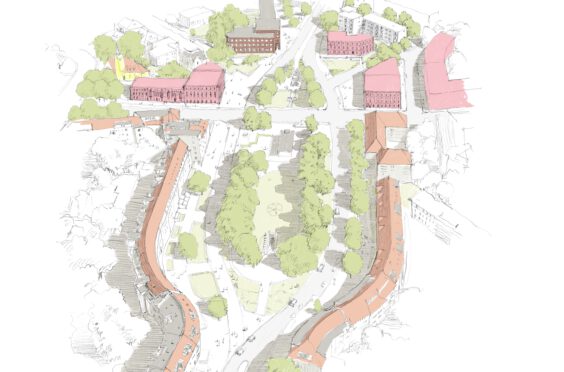 Stadt statt A 104 – calling for the demolition of the A 104 autobahn
Model project for future urban reconstruction possible.
Patzschke Architects present new designs.
Hans Stimmann (former Senate Building Director of Berlin) and Karl-Georg Wellmann (former Federal MP for the CDU) have joined the Berlin-Brandenburg Association of Architects and Engineers (Architekten- und Ingenieurverein zu Berlin-Brandenburg – AIV) in calling for the demolition of the A 104 autobahn in its entirety to make way for a new model project for future urban reconstruction.
The demolition of the highway bridge crossing Breitenbachplatz has been put in motion through the combined efforts of professional experts and the public. Yet this is where the reasoning comes up short, as dismantling only the bridge would amount to a mere patchwork job. It is for this reason that the project's instigators support and make the case for the demolition of the entire A 104. To illustrate the significant opportunities for reclaimed urban areas to be gained through the removal of the A 104, Robert Patzschke, architect and AIV board member, has created model designs and added new elements to the existing structure. These urban design sketches are meant to encourage politicians, economists and the general public to adopt a forward-thinking stance on urban development and approach the reconstruction decisively.
Typology: Other
Ehemalige A 104
Berlin, Deutschland
In planning: 2021
600.000 m² GFA